The World's Best Gift

"I must not fear.

Fear is the mind-killer.
Fear is the little-death that brings total obliteration.
I will face my fear.
I will permit it to pass over me and through me.
And when it has gone past I will turn the inner eye to see its path.
Where the fear has gone there will be nothing. Only I will remain."
The above "Litany Against Fear"  is quoted from Frank Herbert's science fantasy book "Dune".
It is true not just for the inhabitants of Dune.  Here on earth it is extremely relevant.
Another way of expressing "I must not fear" is to say  "I must be confident".
This is the best thing that parents can give their children, that teachers can give their students, that a networking organisation like the FCGroup can give its members.
Let's start with something simple:
I want to practice my English/Chinese
I am not afraid to make mistakes.
I want to find a boy/girlfriend.
I am not afraid of meeting people.
I want to look for a new job opportunity.
I am not afraid to ask people to help me
I want a salary increase.
I am not afraid to ask.
I want to be a a space pilot.
I am not afraid to study.
I want to be a billionaire.
I am not afraid to dream.
Far too often people are afraid to do things.  Fear is the mind killer. It destroys confidence and without confidence we never leave a very narrow comfort zone
A confident person will try and if he/she tries then may succeed. It is more less guaranteed that if you don't try, don't ask you won't succeed.
Every week we have a lucky draw and every week we say that in order to have a chance to win you have to participate (put your business card in the box), if you don't you won't. No card no win, yes card maybe win.
As parents, as educators, as a networking organisation we must realise that the best gift we can give our children/students/participants is confidence.
The FCGroup events are held every Tuesday and are open to people of all genders, nationalities, religions and colour. These are professional social networking events for career, business and inspiration and we (yes, WE not just ME) are there to help those whose need an injection of confidence.
Come and join us this Tuesday for a Future and Career Development evening. Don't be afraid, it might change your future.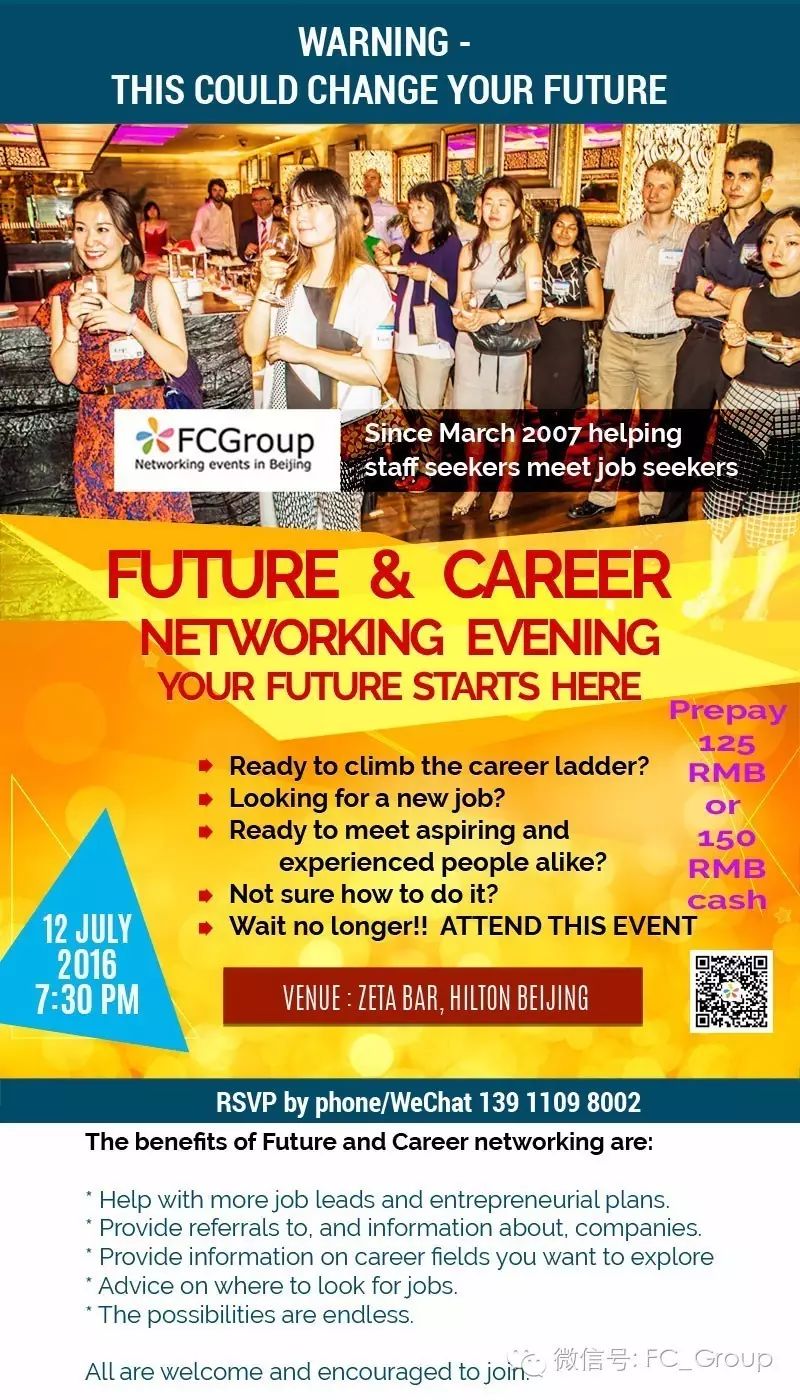 Pictures from yesterday's event (5 July) are now on our website www.fcgroup.org.
I look forward to seeing you next week, Tuesday 12 July, in the Zeta Bar, Hilton Beijing, Liangma Qiao for this month's Future and Career Development networking evening.
You can register and prepay https://www.tryclearcut.com/event/mqNLOLsb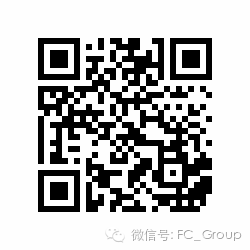 DONT FORGET on Saturday 16 July we have a day trip to Shidu. Come and escape concrete Beijing with for a fun day of rest and relaxation.
https://www.tryclearcut.com/event/pmk6WlWK