The secret to happiness …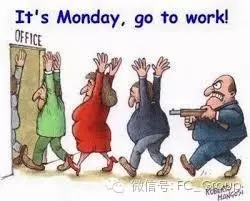 Are you a happy chap / lass?
Have you ever stopped to try and discover why you are /are not happpy?
Most of us have 5 functional senses – hearing, sight, touch, smell, and taste.
In my opinion all 5 play an important role in what makes us happy (short term – micro happiness). ….. The sight of a the person we love, the smell of his/her body, the touch of his/her hand, hearing his/her voice and the taste of his/her kiss.
Looking at it from a larger perspective (long term – macro happiness) Carl Jung came to the conclusion that these 5 factors make, or break, our happiness
Good physical and mental health.
Good personal and intimate relationships, such as those of marriage, the family, and friendships.
The faculty for perceiving beauty in art and nature.
Reasonable standards of living and satisfactory work.
A philosophic or religious point of view capable of coping successfully with the vicissitudes (downsides) of life.
In my opinion, these micro and macro factors boil down to 3 core issues.
I have someone with whom to share my life.
I enjoy what I am doing
I like what I eat & drink
These three things change over time but are equally valid for a child, a young adult and an adult.
For the child it is (1) friends & parents, (2) Kindergarten & school and (3) Mum's cooking.
For the young adult it is (1) friends & maybe a special bf/gf, (2) High School & University and (3) Mum's cooking a chance to explore new tastes.
For adults it is (1) friends & especially a special bf/gf or husband/wife), (2) work and (3) a world of exciting tastes based on known favourites
Do you agree?
If you are happy (no need to clap your hands) or if you are not then join us on Tuesday (any Tuesday, every Tuesday) becasue at our events you will find all three of the core factors.
Friends new and old
Opportunites to make connections for career, business and inspiration.
Some great food and drink.
See you Tuesday and don't forget to share this article on your moments and relevant groups (no spamming please)
Colin
WeChat/Mobile 139 1109 8002